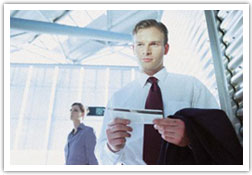 Independently owned, City Travel was established in 1999 and has become one of the leading travel agencies in Macedonia. We currently service the corporate travel requirements of more than three hundred companies.
City Travel is a member of the IATA and has a license issued by Macedonian authorities for organizing tourist activities, which indicates that we are specialized for air travel. This membership allows us to offer very competitive rates for air tickets and hotels, as well as to provide a worldwide support system to assist our clients.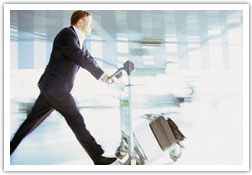 City Travel can provide all the benefits one would expect from one of the largest travel agencies in Macedonia, with the advantages of a truly independent service. We have a thorough understanding of our local market place, together with an in-depth knowledge of the travel industry as a whole.
We are dedicated to provide coprehensive worldwide travel services tailored to the specific needs of corporate and private clients. The company has a proven record of outstanding service, both at point-of-sale and in "after sales" care. City Travel ensures that there is a regular liaison with our clients at travel arranger, traveler, administrator and corporate level, certifying that all activities are being performed according to each client requirements.

City Travel is a company committed to professionalism. Working as partners we will be dedicated to providing you with a high quality and cost effective travel.

.
IATA No.: 76320274
License A No. 120

reg. trademark since 1999
All rights reserved













From 29th of October 2012, direct flights from Skopje to Dubai will be introduced. Fly Dubai will operate twice a week directly from Skopje to Dubai

Wizz Air introduce new destinations from Skopje. For further information, please contact our agency

On December 24, 2004 City Travel acquired the ISO 9001:2000 Certificate issued by the American Quality Assessors, AQA. Thus, City Travel became the first travel agency in the South East Europe holding this Certificate.


Bookmark this page